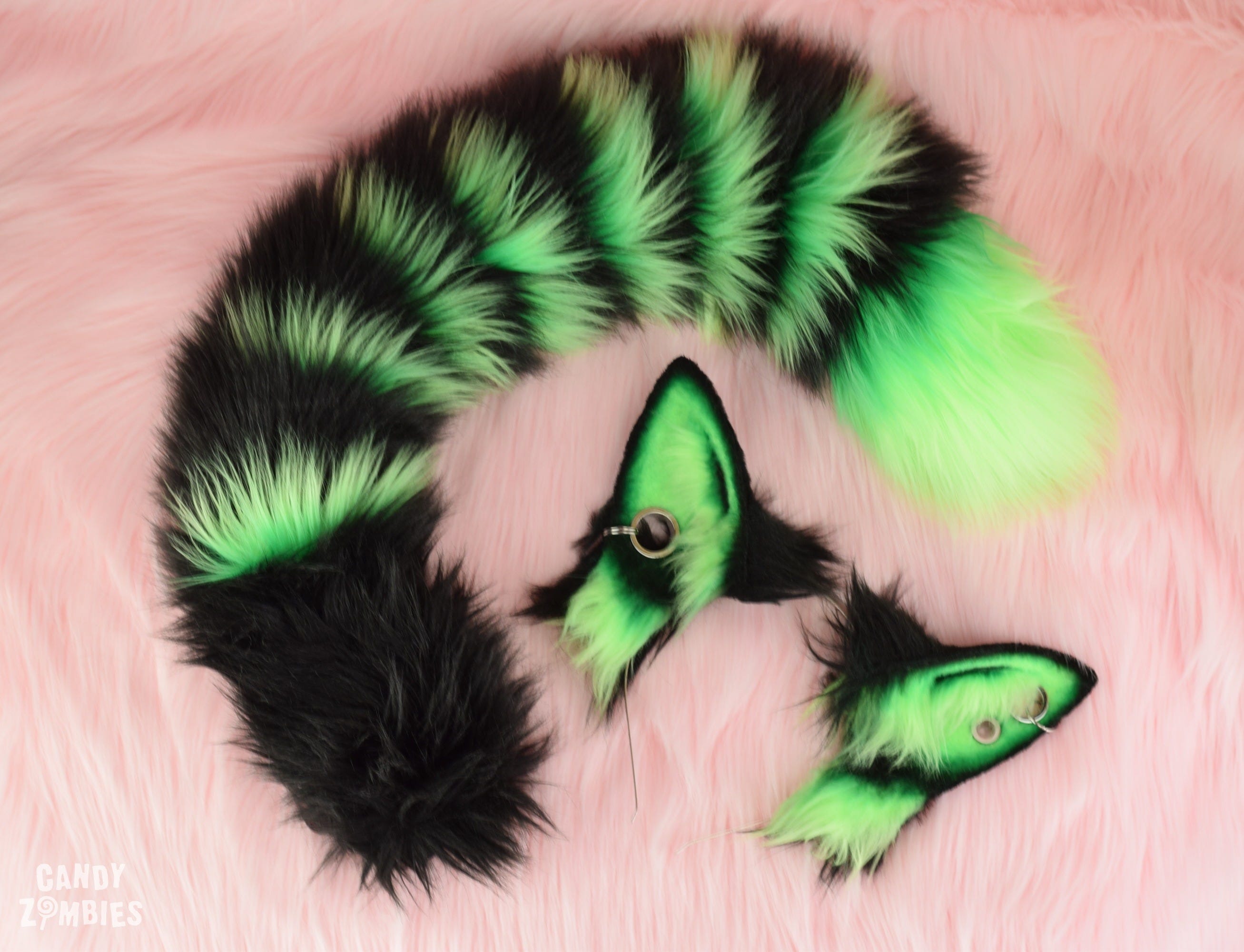 How to custom order an item?

To inquire about a custom order you can send as an eMail via info@candyzombies.com or use the contact form at the bottom of this page!

To provide you with a free quote for your custom order be sure to send us enough information! We offer custom ears (kitten, bunny, wolf, deer and lots auf other animals or custom shapes), tails, collars and even custom embroidery for keychains, patches or hair clips. You can find more information below.
Tell us about the animal or desired shape of your ears, the height from base to tip, main colors (inside and outside color), shading colors (this color will be airbrushed on the inside and/or outside to give the ears more volume), any additional add-ons or specifications you would like (for example: bows, flowers, piercings, etc.).
You can also provide us with reference pictures from specific cosplays and costumes or a drawn picture.
Necessary information are: tail length and thickness, shape, color(s), optional pattern (like stripes, dots, different colored tip, etc.), wired or not (please note, that wiring alone will not make the tail stand up!).
Please specify the length, height, colors, possible add-ons (bows, rings, bells, chains, studs, etc.). We have a lot of colors available for you to choose from! Matching cuffs are possible, too!
Simply drop us a message with information about what you have in mind and we will help you turn it into reality!